di UrbanGenoma.it
Three city walls protected Milan from Roman times until the birth of the modern city at the end of the 19th century. The last gates and, unexpectedly, some of the moats are the only remains. One of these moats runs under the city centre and is an integral part of the Navigli reopening plan
The circle of the Navigli closes the centre of Milan following the medieval city walls of Milan, built against the threat of Barbarossa.
In the center of Milan, more or less under Via Larga, there is a river. It is the Great Sevese, which has flowed since Roman times following the course of the Maximilian walls, built in the final centuries of the Empire (about 300 A.D.). The Great Sevese is a fundamental part of the plan for the reopening of the Navigli, bringing water from the underground aquifer towards the Vettabbia and the drainage channels to Chiaravalle it could help to relieve the pressure of the Seveso, which in recent years has begun to flood the north of the city again.
Not far from Piazza della Vetra, where the Roman port once stood, the canal crosses what is still called the circle of the Navigli, a large ring following the route of the medieval city walls, and which until the 1920s was navigated by boats.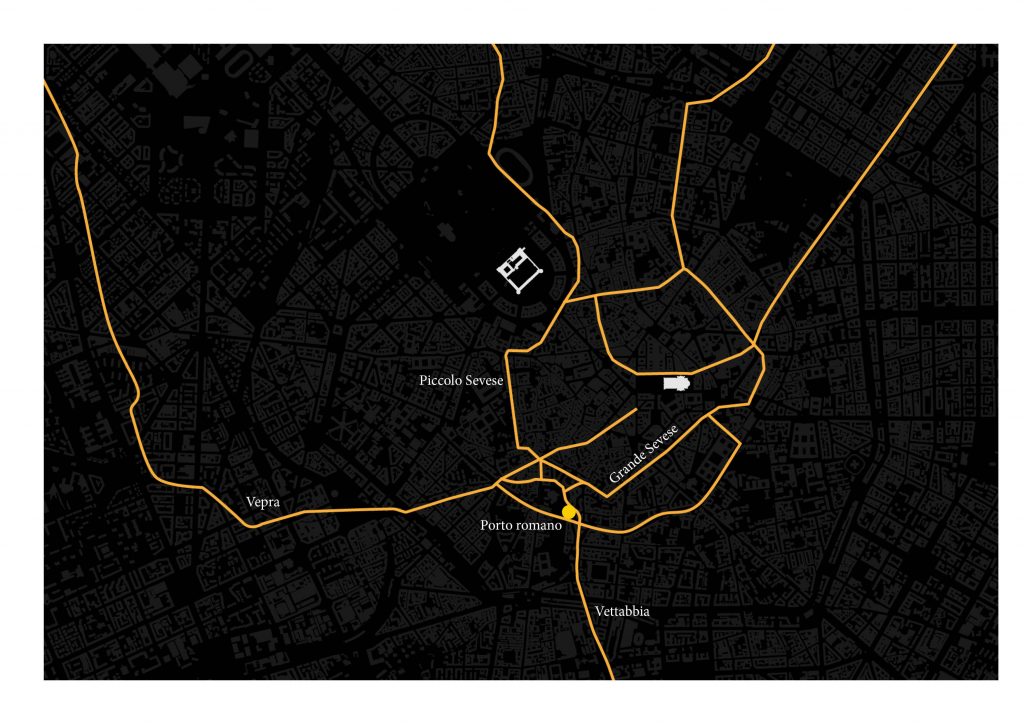 Speaking of walls: the expansion of Milan can be seen in the movements of its gates, gradually rebuilt towards the outside as far as where we see them today, along the Spanish ramparts. Demolished almost completely in the same years when the circle was covered, they also have a close connection with the water: the Darsena rests on the southern stretch of the walls. From there the boats that arrived in the city along the Naviglio Grande went up towards the circle, thanks to an ingenious system of basins and locks that allowed them to go upstream.
Edited by: UrbanGenoma.it
Photo credits: Map of Milan's Walls by Michele Tucci